ALL FLU CLINICS ARE BY APPOINTMENT ONLY. 
This year we will again be offering drive through flu clinics! We had such positive feedback from last year that this year we are opening it up for ages 6+ months. They will be on Saturdays between 9am-1pm. For those that are unable to come to the drive through, we will have some after hours appointments at 5:30, 5:40 and 5:50pm, three days a week. Please call for an appointment for any of our flu clinics: 206-368-6080.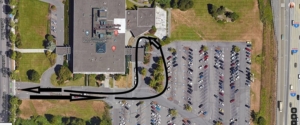 We are bringing back our drive-through flu shot appointments!
Here is some information to make your visit successful and safe.
Please arrive at your scheduled appointment time.
Important Requirements:
MASKS: Everyone in the car over the age of 2 is required to wear a mask.
OVER 3 YEARS: The shot will be given in the upper arm. Patient must wear a sleeveless or short sleeve shirt that allows access to their upper arm.
6 MONTH to 3 YEARS: The shot will be given in the upper thigh. Patient must have easy access (shorts/dress) to the upper thigh closest to the car door.
PATIENT SAFETY: If your child is overly anxious or uncooperative it can create a safety concern. In this case, we will have you pull out of the drive through and park in a parking spot. After your child is settled you may pull back in line. If your child is still too anxious we will ask you to call our office to schedule an in office appointment.  206-368-6080.
TEENAGE DRIVERS COMING ALONE: After the vaccine is given, they will be directed to pull ahead and wait 15 minutes before driving away.
SEATING: The patients receiving the vaccine must be seated next to an accessible door. We will not be entering the vehicle to give any vaccinations. Older children, who are not in a car seat, may switch seats to allow access once the car is in park.
STAY HOME IF SICK: If you or your child has symptoms like fever, cough, congestion, loss of smell, etc. Cancel your appointment by calling 206-368-6080.
What else to expect:
• Drive in our regular entrance and follow the North Seattle Pediatrics Flu Clinic signs.
• Staff will be wearing masks, gloves, and other protective equipment. Gloves will be changed, and hands will be sanitized between cars.
• The flu shot will be recorded in the patient's Immunization Chart.
For our weekday after-hours in-clinic appointments, we are NOT doing any car phone check-in. Each household will get a text for our Covid-19 screening questions the night before their appointment. Come on up to our waiting room at your appointment time. Our front office or nursing staff will greet you and direct you to a room. Everyone over age 2 years must be wearing a mask. Only patients with an appointment and one parent. If there happens to be other families in the waiting room, please stay socially distant. After the vaccine has been given, you will be directed out our sick children's (secondary) door.
/wp-content/uploads/2019/07/North-Seattle-Pediatrics-Logo.png
0
0
scottbeyer
/wp-content/uploads/2019/07/North-Seattle-Pediatrics-Logo.png
scottbeyer
2021-09-15 18:00:19
2021-09-16 06:39:24
Flu Clinics